News
Physical Therapy - A Great First Choice For Most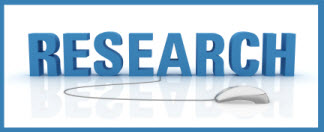 I spend a bit of time scanning the literature for the current best evidence regarding many of the conditions we as physical therapists treat. There are so many studies on orthopedic disorders (disorders of the bones and joints). I do try to focus on clinical evidence that is oriented toward clinical interventions and outcomes. In other words, research that physical therapists can apply in the office.
Recently, I spend about 45 minutes scanning the summaries (abstracts) of popular journals. Within that short time frame, I found three articles that people with chronic low back pain, knee pain, and shoulder pain should be aware of.
Here are portions of the abstracts and/or conclusions of each:


Overall, there is only low to very low quality evidence to support the use of injection therapy and denervation procedures over placebo or other treatments for patients with chronic LBP.



In patients with shoulder impingement syndrome, arthroscopic decompression with acromioplasty plus structured exercise did not provide any clinical benefit over structured exercise alone and was more expensive.



...there is a lack of uniformity within the literature, making it difficult to draw conclusions. In addition, there is a need for higher levels of evidence in meniscectomy surgery research.


While you may think that some of these studies call into question whether or not you should consider surgery, that is not the point of my post here. We, as physical therapists, work with some of the most talented surgeons around, and in some cases surgery is the only option. Nevertheless, considering the above information, I am just suggesting to you that you consider conservative care first.
In many cases, physical therapy is the best choice and should be your first choice.
Here are links to the references for your consideration. I invite you to read them and draw your own conclusions:
http://www.ejbjs.org/cgi/content/extract/92/10/1999
http://ajs.sagepub.com/content/38/9/1907.abstract
September 17, 2010
See News
Disclaimer:
The information in the articles, posts, and newsfeed is intended for informational and educational purposes only and in no way should be taken to be the provision or practice of physical therapy, medical, or professional healthcare advice or services. The information should not be considered complete or exhaustive and should not be used for diagnostic or treatment purposes without first consulting with your physical therapist, occupational therapist, physician or other healthcare provider. The owners of this website accept no responsibility for the misuse of information contained within this website.